The Single Program Stream (SPTS) commonly used to form TV channels. It can utilize multiple inputs for redundancy purposes, enhancing the reliability of the stream.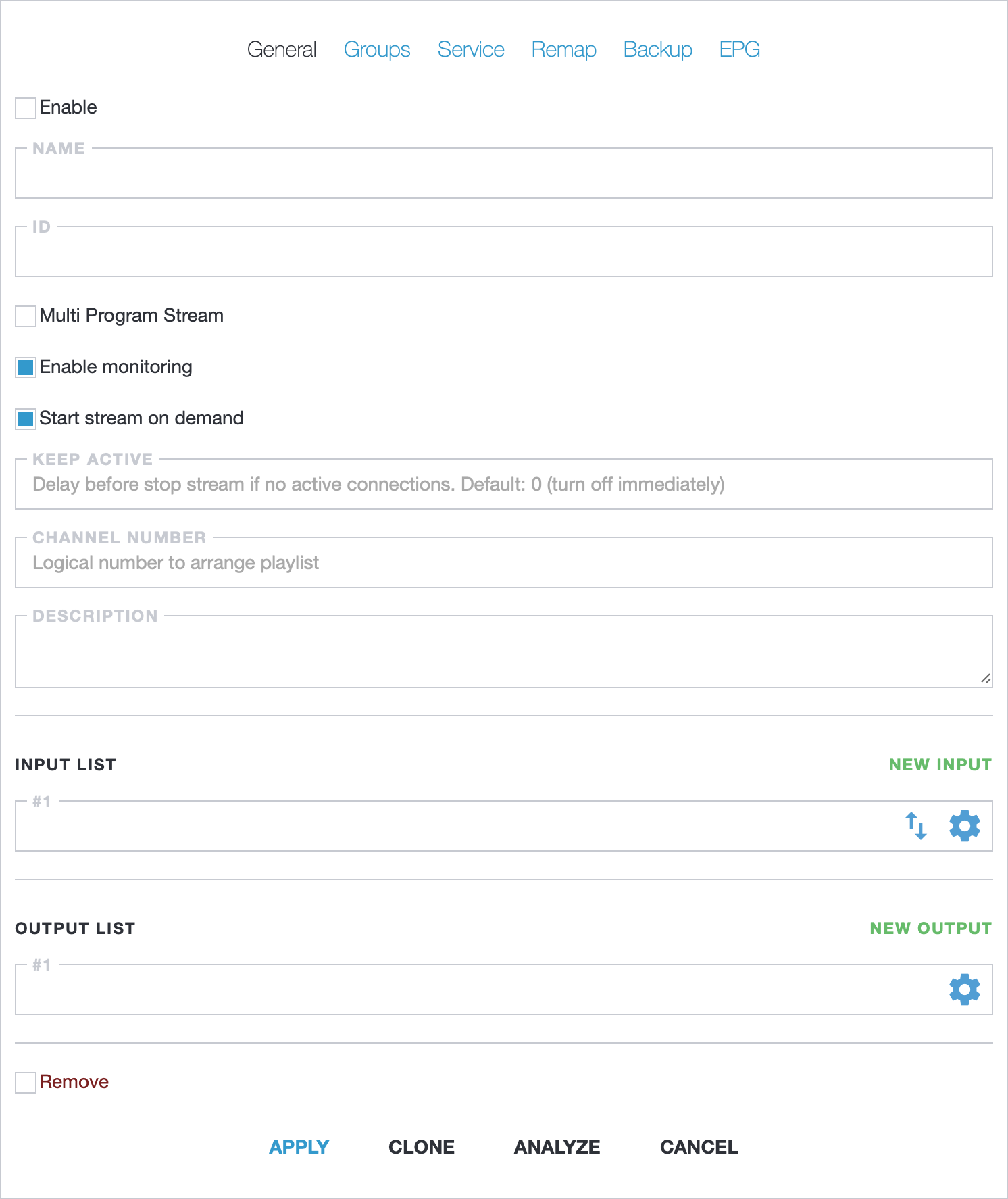 Enable - new stream is enabled by default, but can be turned off if needed
Name - friendly channel name used in dashboards and logs
ID - unique identifier, by default Astra assigns a sequential number to new channels, but you may define your own
Multi Program Stream - switch to MPTS configuration
Enable monitoring - analyze stream status and send reports to the monitoring system
Start stream on demand - Astra will wait for an incomming request to start stream. This mode is turned of for channels with UDP or HLS outputs
Keep Active - additional option for the on-demand mode. By default, when the last client is closes connection, Astra turns channel off. This option allows the channel to remain active for some time
Channel Number - option used to order channels in the playlist
Description - arbitrary channel description
Input List
Configure one or more inputs to receive stream content. To set up inputs, you can use the Media Address Format or the configuration dialog.
Read more information in our guides for protocol specific configuration:
Output List
Configure one or more outputs to provide content to clients. Outputs are optional. You can use the HTTP Play feature to provide access to channels with HLS or HTTP MPEG-TS.
Read more information in our guides for protocol specific configuration:
Save
Channel settings are saved when you click the Apply button.